PSLS Board Transitions to New Leadership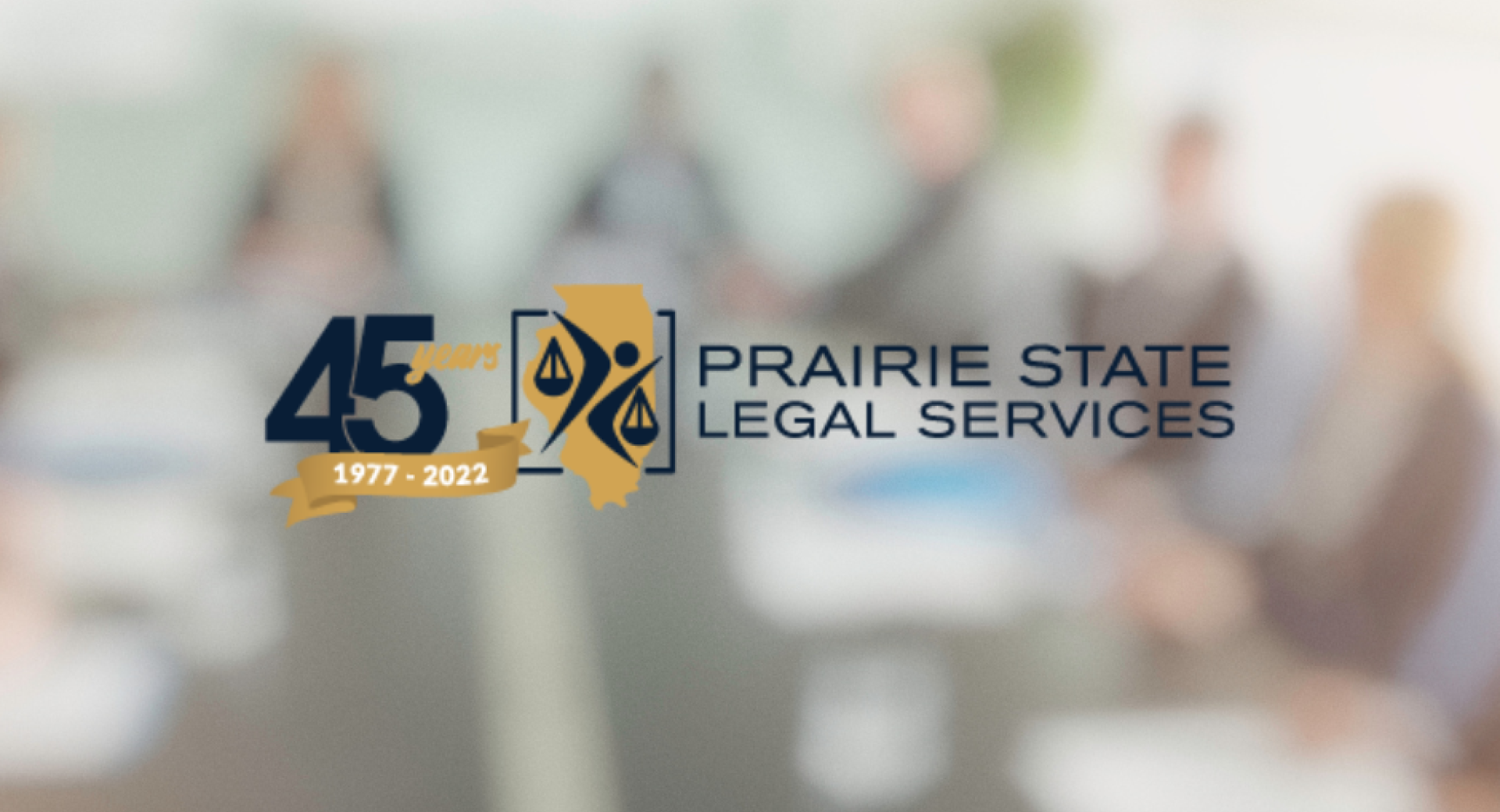 During its September meeting, the PSLS Board of Directors elected Adam Fleming as its new Board President. Adam, a former PSLS staff attorney, has served on PSLS' board since 2019 and most recently as secretary of the board. Adam assumed his new role from longtime President Steve Greeley who stepped down after nine years on PSLS' board. Additionally, the board elected Mike Bean and Garrett Bonsell to serve as the new board vice president and secretary, respectively.
In addition, three new directors joined PSLS' board: April Foster, Rebecca Lee, and Jim Rowe. April Foster is a client board member. She previously served as an AmeriCorps VISTA in the Peoria office of PSLS, conducting outreach in the community. Rebecca Lee is a private attorney in Woodstock and comes to us from the McHenry County Bar Association. Jim Rowe is the Kankakee County State's Attorney and comes to us on behalf of the Kankakee County Bar Association.
"Each of these new board directors brings with them a unique perspective and the same unyielding commitment to create a brighter future for the most vulnerable in our communities," said Denise Conklin, Executive Director of PSLS. "We look forward to continuing to build upon the foundation, momentum, and successes established during Steve's tenure. Having long-term PSLS volunteer Adam step into this new leadership role ensures the continuity of our work."